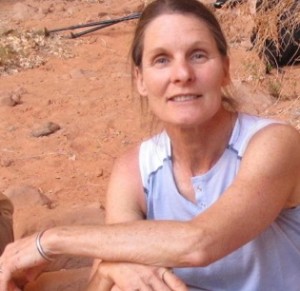 Over 20 years of consulting has found Gruffie designing, leading and facilitating a wide spectrum of business processes across a wide variety of industries.
Gruffie specializes in culture and change management, as well as leadership and team development.
She has served as a business coach and faculty member for General Motor's change management strategies, GoFast! and Leading Change.  She has facilitated multiple General Electric Work-Out and Change Acceleration programs, and has worked with Federal Express' PIERCE Program, and the Rocky Mountain Arsenal in a six-month partnership and change initiative.
Recently, Gruffie has worked with World Vision, a global NGO, as an executive coach, change management specialist and meeting designer and facilitator. She has a been a faculty member on multiple leadership development programs including NiSource's executive Leadership Development Program and the American Hospital Association's Leadership Fellowship. She is currently serving as consultant and facilitator for Coca-Cola's VEB Founders' Forum.
Nationally and internationally, Gruffie works in corporate, NGO and adventure settings with dynamic teams who accomplish unique goals. She has conducted change management initiatives and facilitated business meetings throughout North America, Central and South America, Asia, the Middle East, Australia, and Africa. 
Gruffie is co-author of Facilitating Community Partnerships, a community change model and training guide used to increase team members' interaction, problem-solving and decision-making skills. She lives with her husband in Denver, Colorado where she plays as hard as she works. Free time will find her running, cycling, hiking, climbing and occasionally resting.
Links
• Link to consulting partners Headwaters Leadership Group, schwartz + associates, BarnHouse Enterprises, Destra Consulting
• Heron Dance Art Studio, "Gruffie Clough and Bob Roark"
• About the Gruffie Clough Scholarship, Colorado Outward Bound
Video